The Flash Tower is the thrill ride quintessentially strong. The tower dominates the amusement park with its 40 meters in height. Climb into the ride and hold on, you will be propelled into the air up to 40 meters in height to descend at full speed downwards. Not sure, that you will have time to admire the view!
Beware of vertigo!
Flash Tower is a propelling and falling tower that will give you different sensations. You will go up and down several times at full speed. Little secret of the park: you may be able to admire Mont Saint Michel, but you still have to manage to keep your eyes open!!! And if you have vertigo, overcome your fear for a moment of laughter and emotions.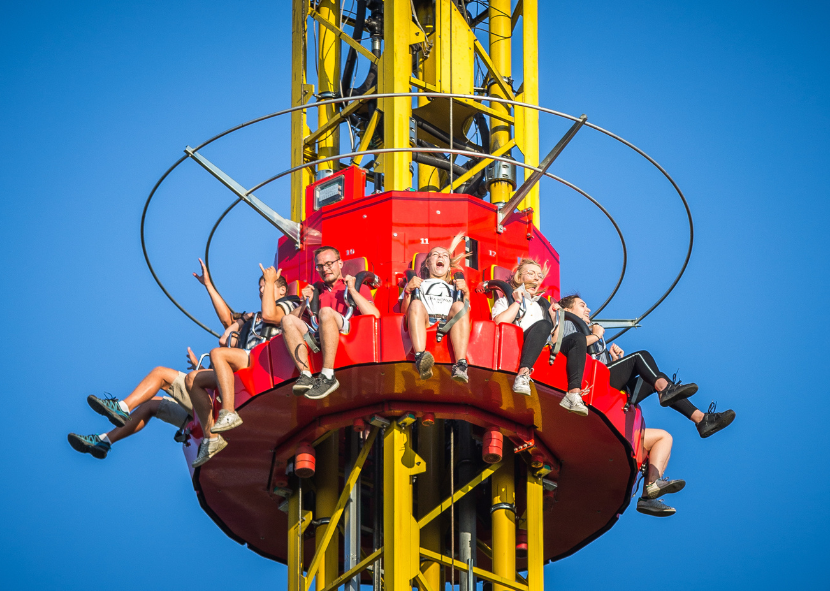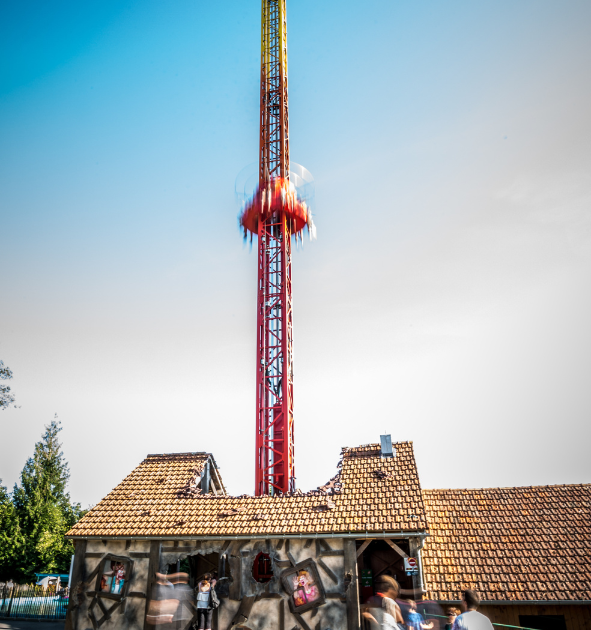 security info
+ 1,20 m
History of the Flash Tower
The roller coaster the Flash Tower is from Zamperla, a very well-known Italian manufacturer in the field of attractions. The 40-meter-high Tower had his first passengers scream in 2016. It's a propulsion and drop tower. The decor is on the theme of an exploded and burning Norman house.
Océane's opinion about the Flash Tower
I don't think I've ever screamed so much in a merry-go-round, I literally took off from my seat once I got to the top😱!!!
You will also like
All ours attractions